Job-ready rental machines at competitive price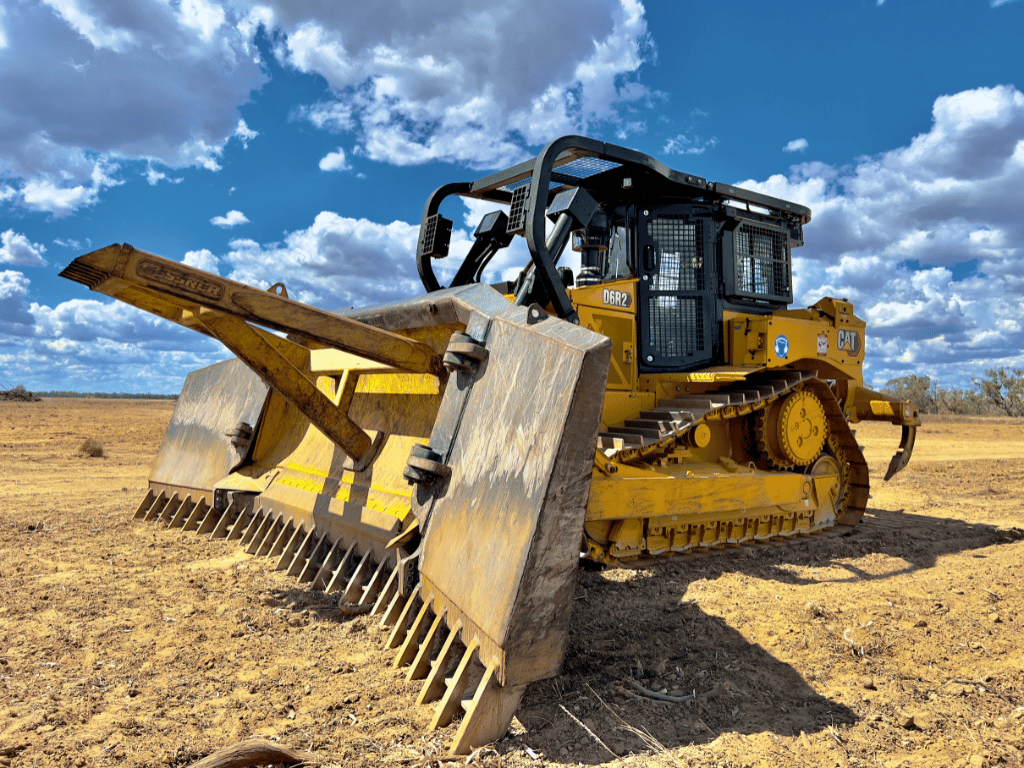 When it comes to your job site, the Cat D6R2 dozer brings with it a rich history of over 100 years of track-type tractor expertise. Caterpillar's meticulous design and construction of the integrated engine and power train ensure seamless collaboration, resulting in unmatched productivity, efficiency, and reliability.
With features like two-pump hydraulics and differential steering, this exceptional machine offers a whole new level of versatility and maneuverability. From its sturdy structures to the comfort it provides to operators, the D6R2 is a world-class dozer that is purposefully built to enable you to deliver top-notch work across various applications.
All our D6R XL II's come with a FLAMSTEED 20ft, drive-in, folding stick rake, tree-spear and scrub protection.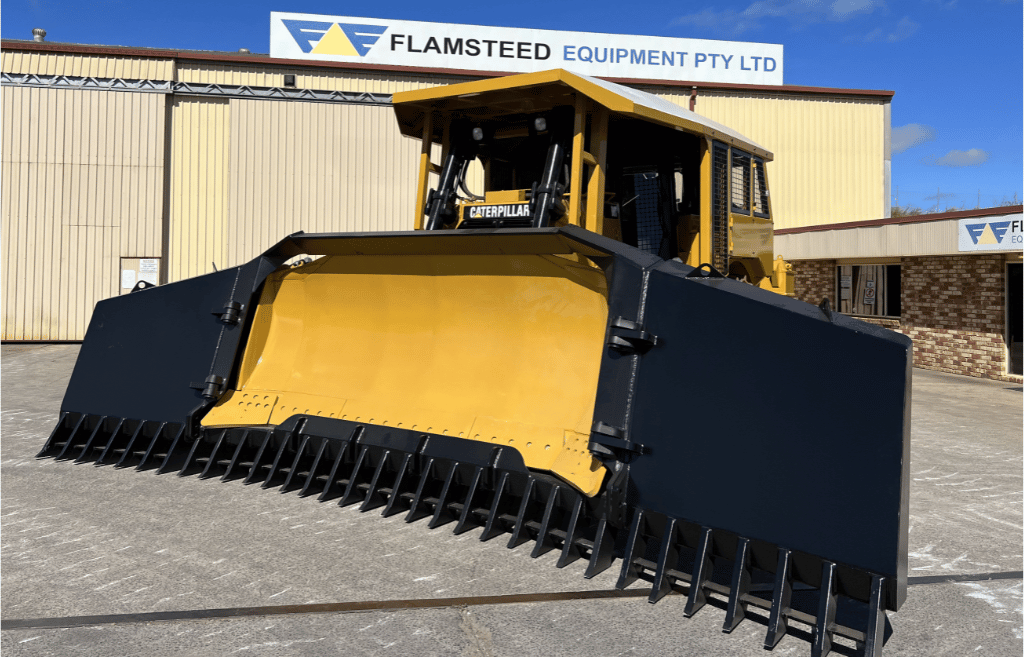 Drawing strength from its rich heritage, the D8T embodies power and efficiency, seamlessly integrating advanced technology to deliver exceptional productivity at a reduced cost-per-yard. Its robust construction is primed to tackle the most challenging working conditions.
Teamed with the high-performance C15 engine, which not only ensures superior power but also promotes fuel efficiency and meets stringent emission standards through ACERT Technology, the D8T relentlessly keeps materials in motion, all while maintaining the reliability and cost-effectiveness that you have come to expect from CAT tractors.
Our CAT D8T DOZER rental comes fitted with a FLAMSTEED 24ft, drive-in, folding stick rake, full length heavy-duty scrub canopy and a drawbar.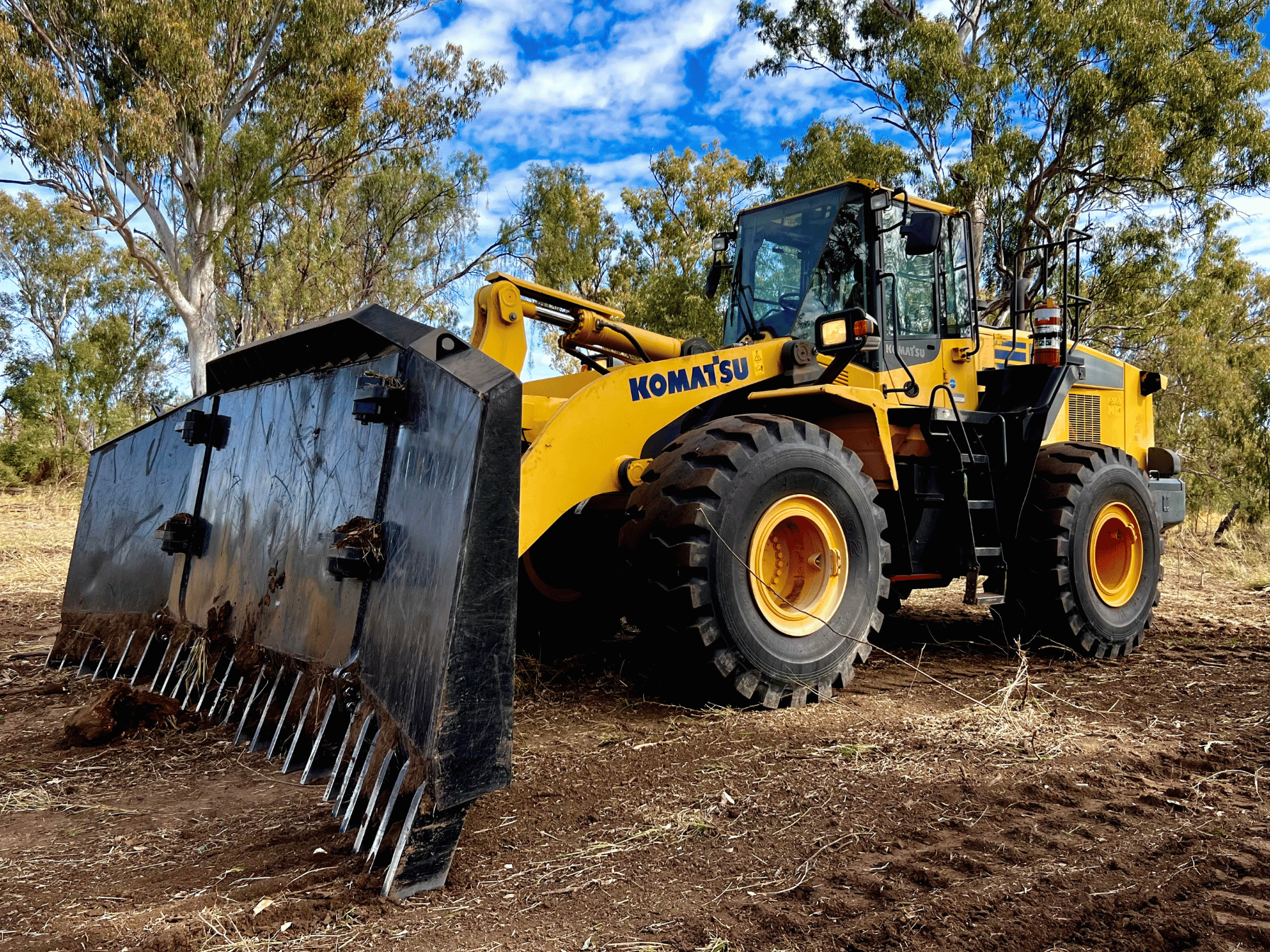 The Komatsu WA470-7 wheel loader is the epitome of performance, comfort, and fuel efficiency. Equipped with the cutting-edge "Komatsu SmartLoader Logic," this revolutionary engine control system automatically adjusts torque for each work phase, resulting in significant fuel savings without compromising productivity. Experience remarkable travel speeds thanks to the advanced power train and the enhanced lock-up function of Komatsu's high-capacity torque converter.
No matter the task at hand, the WA470-7 excels in a wide range of applications, delivering exceptional rimpull and unparalleled performance, even on steep inclines or ramps. The newly designed SpaceCab™ ensures whisper-quiet operation while prioritizing safety and ergonomic excellence, elevating Komatsu's comfort standards to new heights. With its unwavering reliability, ease of service, cost-effectiveness, and commitment to safety, the WA470-7 sets the benchmark for the industry.
Our WA470-7 comes equipped with a quick-hitch, FLAMSTEED 20ft folding stick-rake, and GP bucket, providing the ultimate versatility and efficiency for your specific needs.
This Flamsteed WA470-7 dozer rental comes fitted with a quick-hitch, FLAMSTEED 20ft folding stick-rake and GP bucket.
KOMATSU HM400-1 Water Truck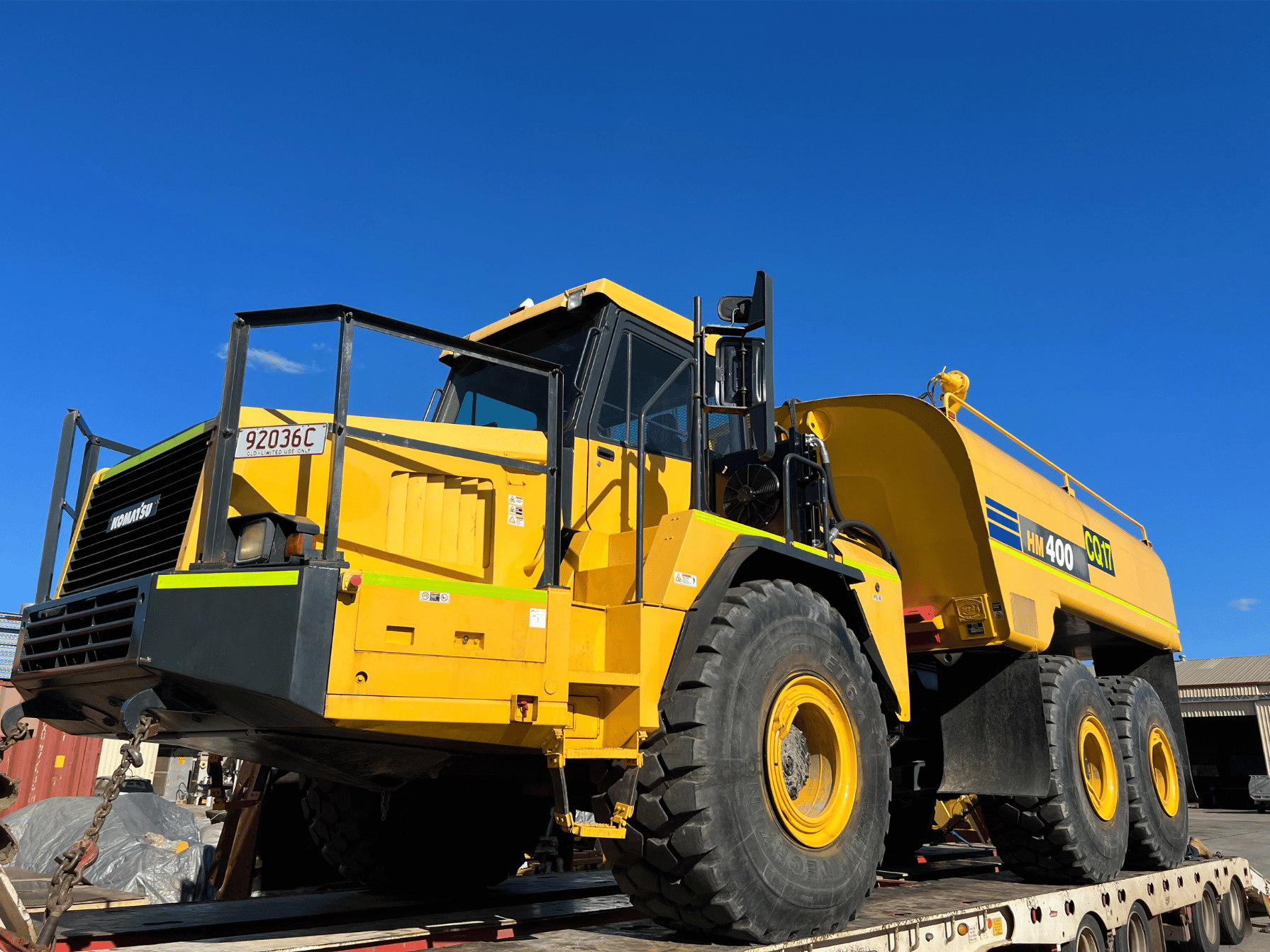 Komatsu's HM400 Water Truck, boasting an impressive 8000 gallon capacity, is equipped with a cutting-edge Tier 2 final Komatsu engine. This powerful truck features an adjustable reader and a mid-mounted mega hydraulic spray head, complete with a rear hose reel. To top it off, the cab-operated water cannon is strategically mounted on the roof, providing unrivaled versatility and control.