Powering Projects with Precision
We offer reliable and high quality late model and low houred earthmoving equipment to maximise job site performance.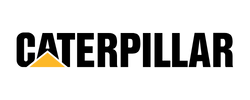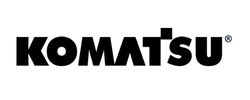 Six Decades of Excellence in Used Heavy Equipment Supply
Your Go-To Source for Used, High-Performing Earthmoving and Mining Machinery
With over 60 years of hands-on experience, we are a trusted source for used Caterpillar, Komatsu and Hitachi machinery. As a market leader in earthmoving and mining solutions, Caterpillar's dozers, loaders, and graders constitute the core of our inventory. Used Komatsu dozers and wheel loaders also make up a large portion of our trade with increased popularity in recent years. While not as often, we do occasionally stock used Hitachi excavators and wheel loaders which are also seeing a rise in popularity in recent years. If you don't see what your looking for in our current stock, don't hesitate to reach out. We can source, recondition, and deliver a machine tailored specifically to your application.
Our Scope of Work on Every Machine Includes:
Comprehensive 1,000-Hour Service: All oils and filters are replaced to ensure peak performance.

Critical Component Inspection: TA-2 Report completed to performance check all major components. Pivot shafts and track cannons are inspected and resealed if required.

Equaliser Bar Refurbishment: Equaliser bar is inspected and repinned & bushed as necessary.

Hydraulic Cylinder Maintenance: All hydraulic cylinders are inspected and resealed as needed.

Hose and Radiator Check: All hoses and the radiator are inspected and replaced as required.

Electrical and Air Conditioning: All harnesses are inspected and repaired or replaced as necessary. The air conditioning system is evaluated, repaired, and re-gassed as needed.

Cosmetic and Functional Upgrades: The machine is blasted, repainted, and tested to meet our high-quality standards.

Custom Attachment Fitment: Additional customer-requested attachments can also be fitted.
When you choose us, you're not just buying a machine; you're making a long-term investment in quality, reliability, and unparalleled customer service. Contact us today to find your ideal Caterpillar, Komatsu or Hitachi machine, reconditioned to meet your project's specific needs.